The Power of a Porsche: A long standing love affair.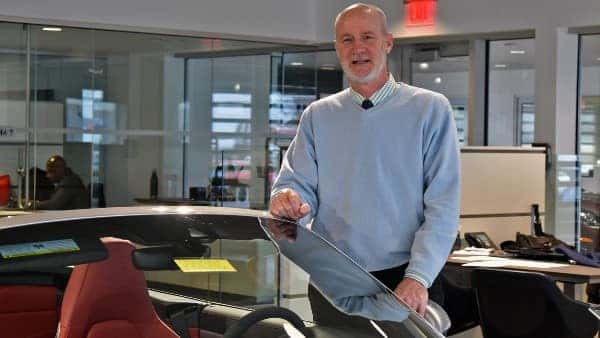 Picture Porsche's first sports car: the 356 C Coupe 1965. Its lightweight yet bulky-strong body, rear-engine and rear-wheel drive, along with the shiny coupe top to accent, spurred long-time employee and Brand Ambassador Eric Exley's obsession with Porsche. He bought his first Porsche, the 356 C Coupe, in 1980 and still has it to this day. "That car is part of me now," Exley explains.
Purchasing this iconic car triggered his love for Porsches — so he turned his passion into his job. Before working at Porsche, Exley made it a priority to tour the original Porsche factory in Germany during a European tour in 1983 that only fueled his love for Porsche even more.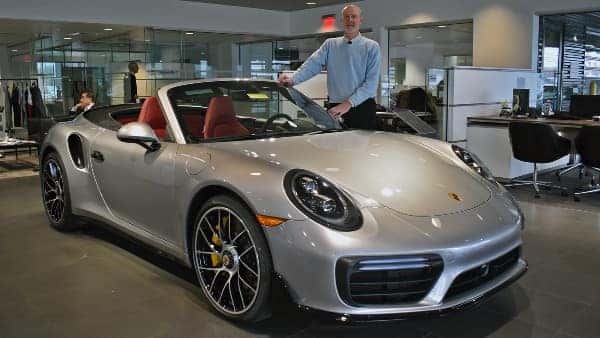 Upon his return, he quit his job and applied for a position at the Porsche dealership in North Philly. In 1987 his friend Fred convinced him to move to the Porsche Conshohocken location. "Good things can happen by surprise," Exley says.
Exley, a trained singer and father of four, has been selling Porsche cars for 35 years. "I was hired on the spot because I was gung ho about the cars. They asked me to try it out, and I was off and running. I quickly established myself," he says.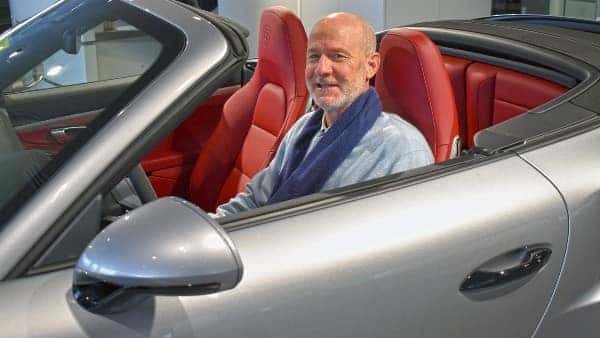 Some secrets of the trade he's learned throughout the years include taking the time to get to know everyone, to "know who you're talking to and who you're working with." Not only knowing and using their name, but always offering help as much as asking for help. His philosophy revolves around working as a team, and it's helped him best serve clientele for decades.
Exley's love for Porsches is never-ending. We're thankful that his passion all those years ago turned into a successful career here at Porsche Conshohocken.