Porsche Conshohocken Is a 2021 Porsche Premier Dealer!
Porsche Cars North America has selected Porsche Conshohocken as a 2021 Porsche Premier Dealer. This honor, awarded to only 25 of the German car manufacturer's 192 U.S. dealerships, recognizes dealers who consistently go above and beyond Porsche's high quality standards and demonstrate a true passion for the brand and its customers.
"We are pleased to honor Porsche Conshohocken with our 2021 Premier Dealer award," said Joe Lawrence, Executive Vice President and Chief Operating Officer, Porsche Cars North America, Inc. "The team at Porsche Conshohocken performs at a high level in all aspects of the business. We applaud and appreciate the commitment to Porsche they show every day."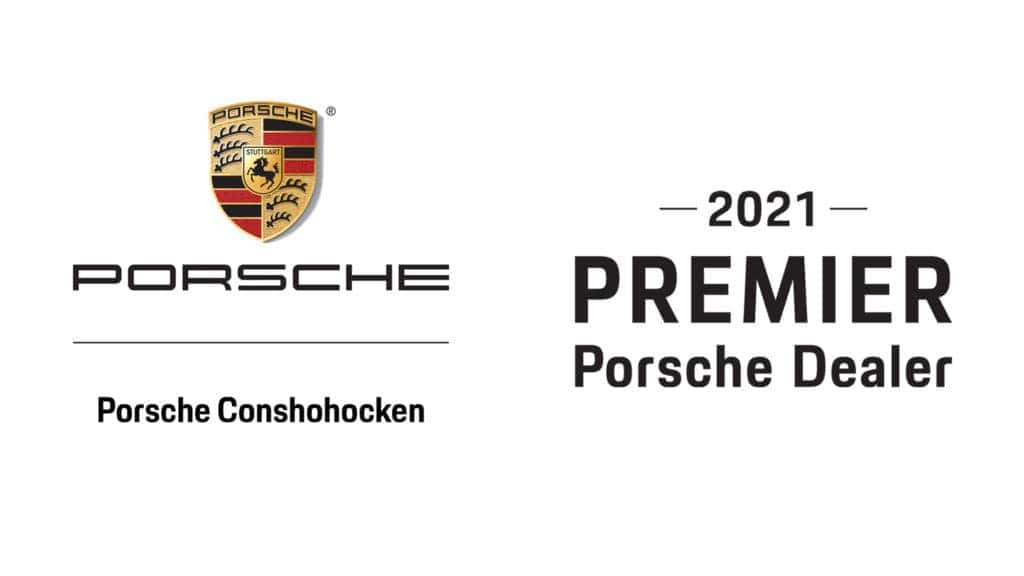 The Premier Dealer Program scores dealers in a variety of sales, marketing, and customer service metrics. The Premier Dealer designation is awarded only to those able to demonstrate consistent excellence from a highly trained and dedicated team of employees.
"Porsche owners are passionate about their cars in a way no other automotive brand can match," Lawrence said. "Porsche Premier Dealers, like Porsche Conshohocken, deliver an ownership experience that perfectly complements the Porsche driving experience."
The Premier Dealer status is especially rewarding considering everything the Porsche Conshohocken team had to go through with the COVID-19 Pandemic last year. "2020 was obviously an extremely difficult year as we all had to adapt to many obstacles while trying to keep everyone safe," says Porsche Conshohocken General Manager Bruce Hendrixson, "But our Porsche Conshohocken team never lost sight of our primary mission: to represent Porsche passion and provide the best customer service possible. Being a 2021 Porsche Premier dealer is validation of all that hard work. We are thankful for our Porsche Conshohocken family and we are extremely proud to not only represent Porsche, but our Conshohocken community with the utmost care and integrity."
If you are looking for the very best in Porsche sales and service, it's evident that Porsche Conshohocken is the Porsche Premier Dealer for you. Call Porsche Conshohocken at 610-279-4100 to learn more about what this dealership can do for you.
About Porsche Cars North America, Inc. | One Porsche Drive, Atlanta, GA 30354 USA
Established in 1984, Porsche Cars North America, Inc. (PCNA) is the exclusive U.S. importer of the Porsche 911, 718 Boxster and 718 Cayman; Macan and Cayenne; Panamera; and Taycan. Headquartered in Atlanta, Georgia, since 1998, PCNA is also home to the first Porsche Experience Center in North America featuring a module-based 1.6 mile driver development track, business center, and fine dining restaurant, 356. The company operates a second Porsche Experience Center near Los Angeles. That 53-acre complex features a driver development track with eight educational modules totaling 4.1 miles, a business center, and Restaurant 917. PCNA supports 192 independently owned and operated Porsche dealerships in the U.S., including supplying parts, service, marketing, and training. They, in turn, work to provide Porsche customers with a best-in-class experience that is in keeping with the Porsche brand's 70-year history of leadership in the advancement of vehicle performance, safety, and efficiency. PCNA is an indirect wholly-owned subsidiary of Porsche AG, which is headquartered in Stuttgart, Germany. At the core of this success is Porsche's proud racing heritage that boasts some 30,000- plus motorsport wins to date.