Meet the Porsche fixer: Ralph Destefano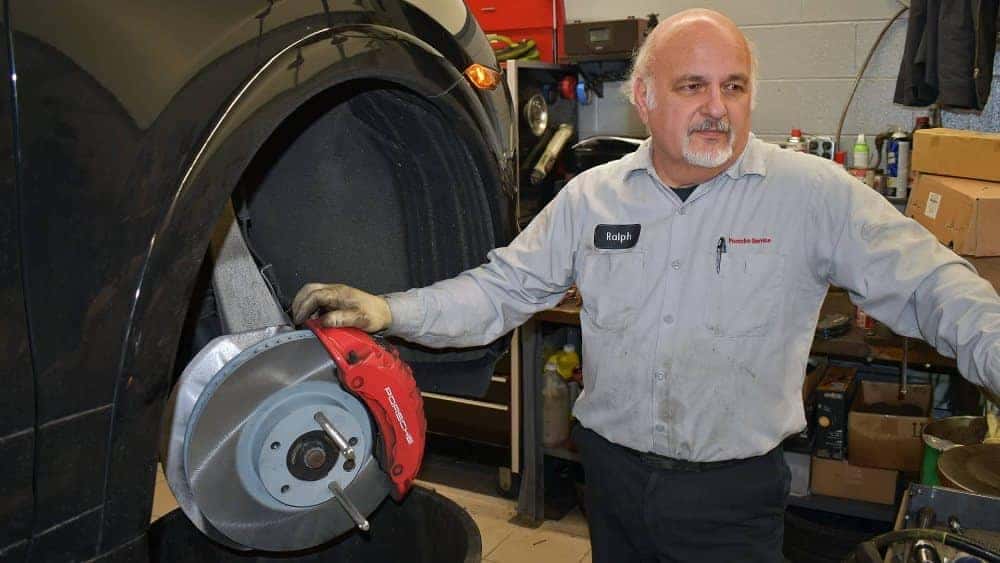 Ralph Destefano, a long-time Technician, recently received an exclusive Porsche prized award that celebrates 35 years of dedicated service here at Porsche Conshohocken. Back on a hot and sticky summer day in August of 1981 Ralph joined the team, with previous years of technical car experience under his belt.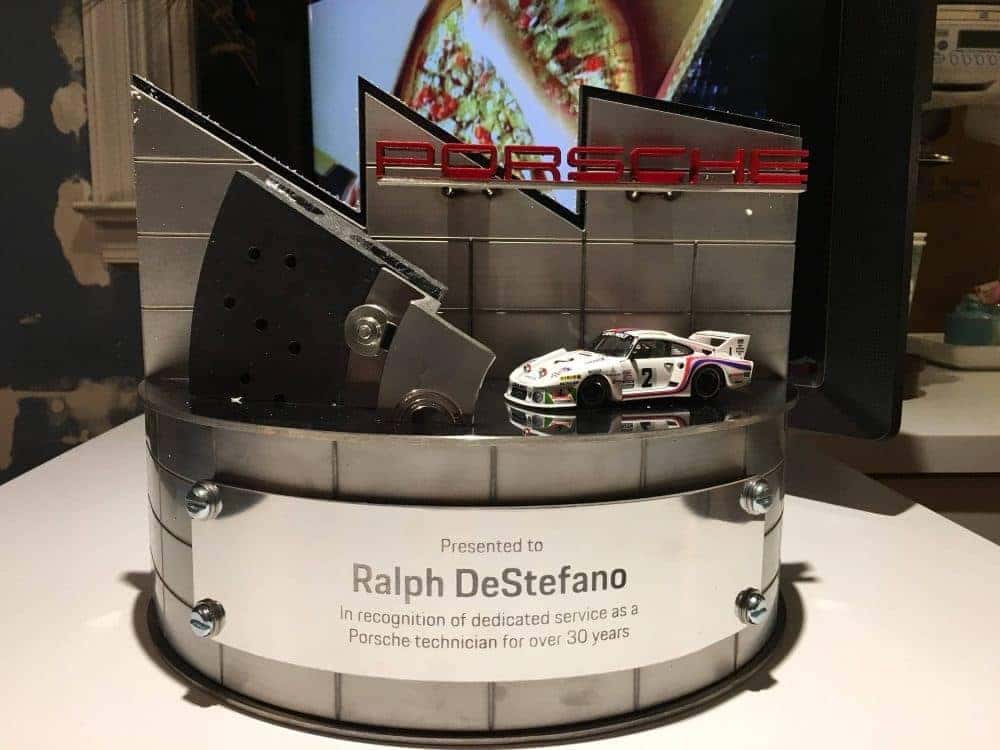 Born and raised in Philadelphia, Destefano has always appreciated cars. Not only did he purchase cars without an engine determined to refurbish them himself, he also sported popular muscle cars when he was young. "Sometimes you just wanted to put the key in and drive," he says. While his favorite hobby continues to be cars, Destefano now dabbles in woodwork.
30 years ago, the team of technicians and the atmosphere at Porsche was completely different. "Back then, Porsche was a niche business. There were only four techs and four different Porsche products, the 911, 944, 928 and 924. Also back then, the cars couldn't be driven year-round," he notes. Porsche now sports seven different products, including sports cars, SUVs, electric cars and more. To go along with that, the number of techs has also risen to six or seven in the shop on any given day. Today's Porsches are expertly crafted and have much fewer problems than they did at the start of Destefano's tenure.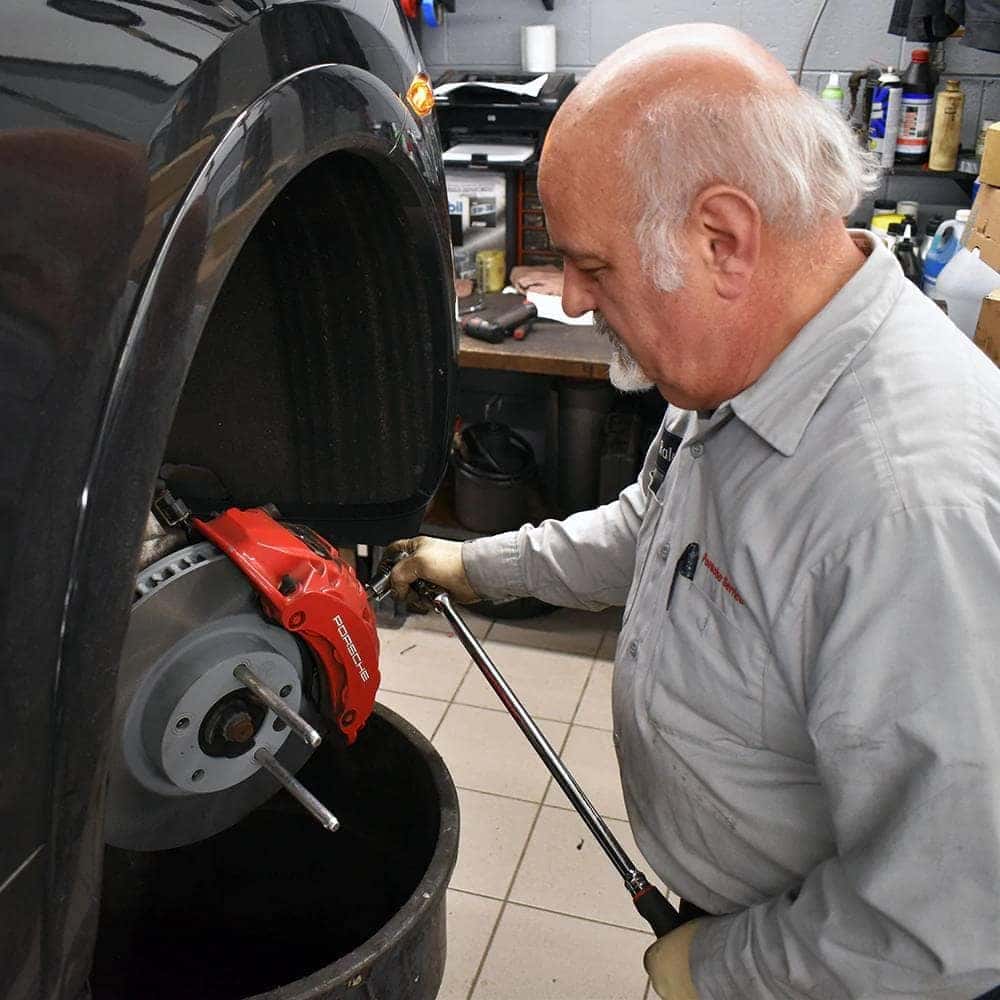 "The biggest piece of advice I can give Porsche owners is to actually read the maintenance manual and follow it," Destefano says. Engines nowadays are specifically engineered for a certain type of oil since they've changed the structure of the way oil is made. A well-oiled and maintained car can run with over 200,000 miles on it. A little engine love and annual maintenance goes a long way.
Destefano's expertise has grown throughout his 35 years here. He continues to attend training sessions each year to ensure he's up to date on the latest technological advances, so he can better serve the Porsche community. We're grateful for his continued love of cars and dedication to us here at Porsche Conshohocken.