From Indy to Philly: Get to know our Service Concierge, Julie Ann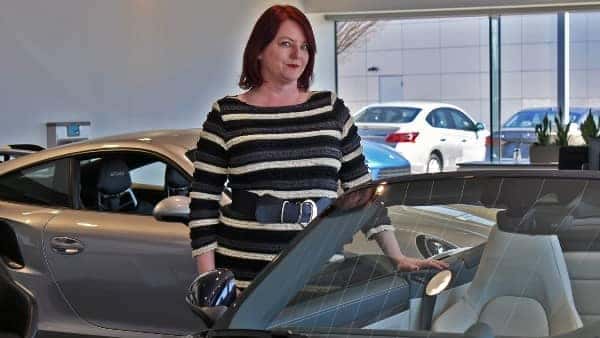 Julie Ann Falls arrived in Philadelphia from Indianapolis on April 29, 2018, and 12 hours later started her new position as a Service Concierge here at Porsche Conshohocken. The Macan Turbo, her favorite Porsche, emulates the valuable characteristics Julie Ann has brought to Porsche since starting here in 2018 — fast-paced, dynamic and extremely effective.
Julie Ann made her journey to Philly after working in the casino industry in Indianapolis. "I had never been East. I had a few friends in Philly and realized that people from Philly have this fierce loyalty to the city. I wanted to see what that was all about," she says. After flying in one week and interviewing at Porsche Conshohocken, she immediately knew it was the right fit. She flew back to Indianapolis, packed up her life and never looked in her rear view mirror.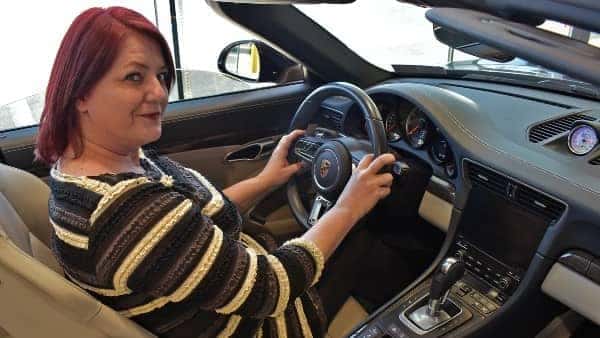 As a Service Concierge, Julie Ann is the first point of contact for all customers, ensuring that all Porsche clienteles' needs are taken care of. Some of her day-to-day activities include making appointments, greeting customers, watching for loaner efficiency and handling the billing for the detail department. Bruce Hendrixson, General Manager of Porsche Conshohocken describes Julie Ann as "The Go-To Guru."
Julie Ann's biggest strength is her ability to develop and implement plans that work for the customers at Porsche. However, she also claims, "My right brain, the artsy side, loves interacting with people — there's an equal balance of taking care of others and taking care of the data." Outside of Porsche, Julie Ann paints and plays six different instruments. She's also a baseball aficionado and an avid hiker and nature-lover.
Stop by Porsche to meet our Go-to Guru! We couldn't be more appreciative for Julie Ann and her ability to ensure Porsche runs smoothly — and we are thankful she made the trek from Indy to our city of brotherly love.