Choose your battles boldly.
Formula E is probably the most innovative racing series in the world. Because here, nobody knows what the future has in store. That is why – as has so often been the case in our history – we are starting from scratch (zero in the picture), and facing a new competitive environment with the first all-electric racing car in the company's history. With the latest technology, and a real team spirit, we will celebrate our debut in the field of full electric street racing in December 2019.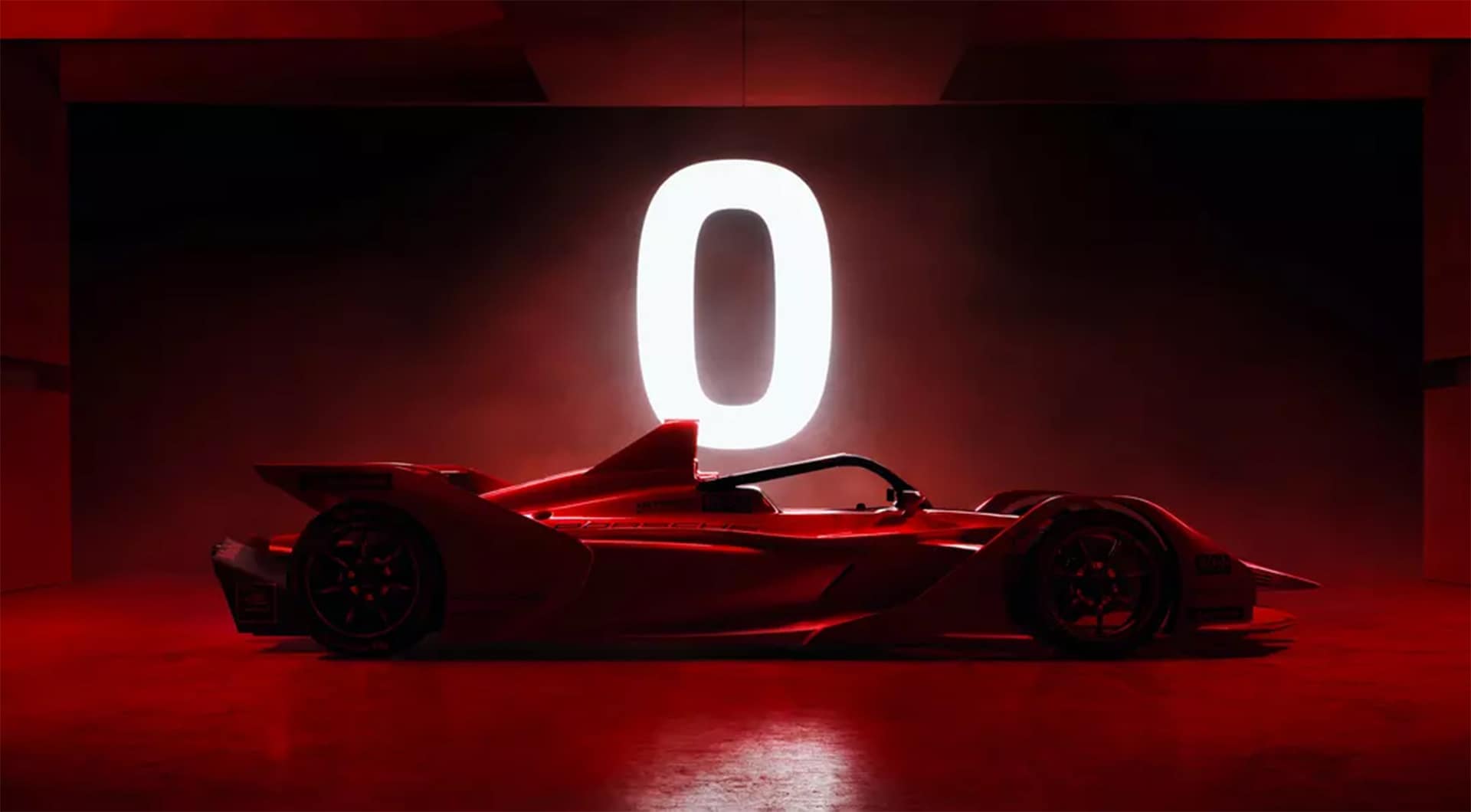 With our debut in Formula E in December 2019, we once again have the opportunity to show our best side in a competitive field. The series presents both drivers and engineers with new challenges never before seen in motorsport. But the fans are also involved to an unprecedented degree: For the first time they can intervene directly in the racing events via fanboost. With our first racing car in Formula E, we are taking a further first step in our eternal mission: to build the sports car of the future.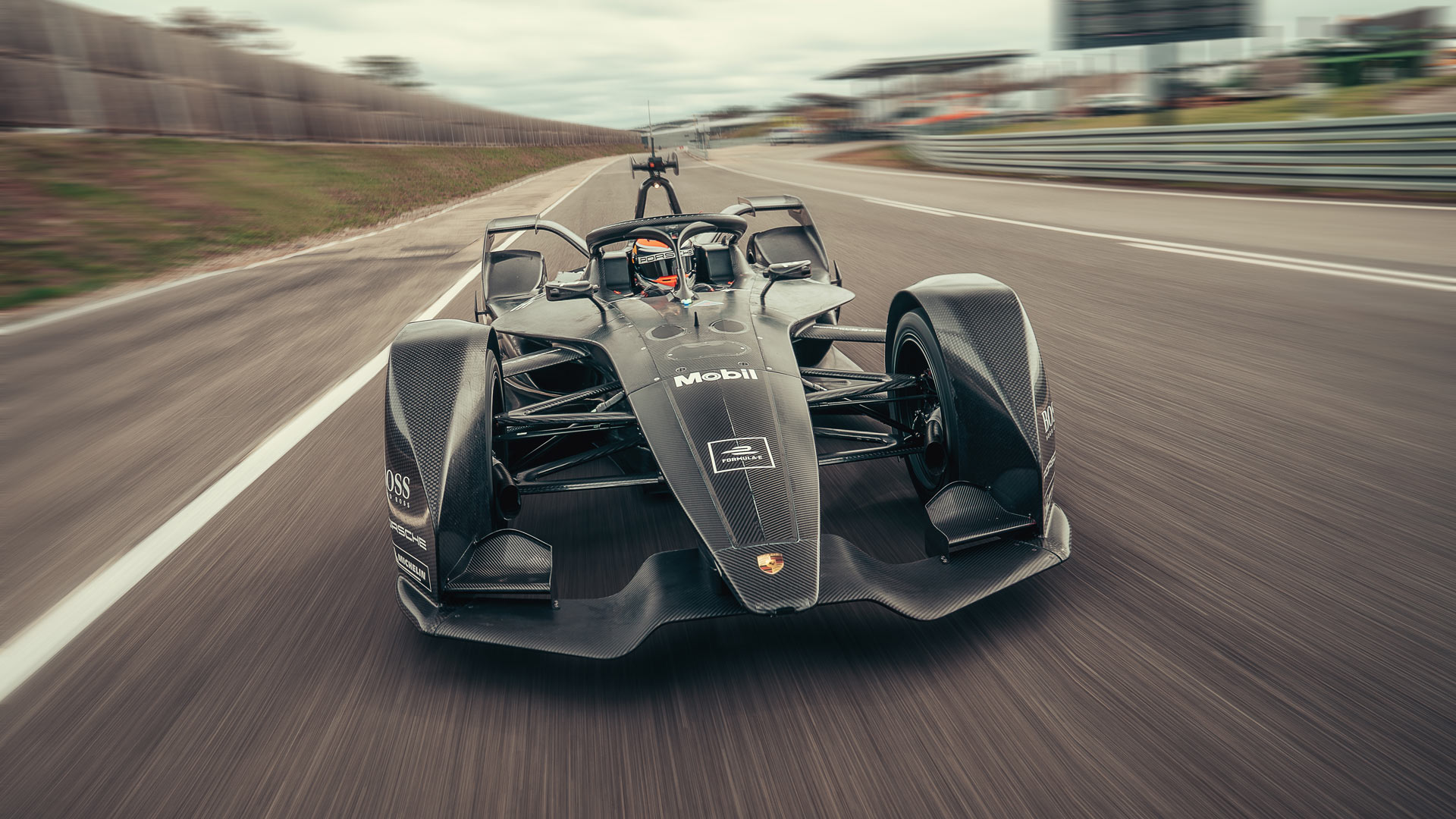 The Racing Car
If all teams use the same "Gen2" chassis, what's the difference? For us, it's the skill of the driver and the innovative spirit of our engineers, who have developed a power train, cooling system, and rear axle suspension specifically for Formula E.
Technical Stats:
Maximum speed: 240 km/h
Acceleration (0 – 100 km/h): 2.8 sec.
Max. power (qualifying-mode): 250 kW (340 PS)
Power race mode: 200 kW (272 PS)
Power Attack-Mode: 225 kW (306 PS)
Power FANBOOST: 250 kW (340 PS)
Voltage: 900 V
Battery: Lithium-Ion
Battery capacity: 54 kWh
The First Pilot Has Been Selected
Our Formula E team has already announced their first appointment for the debut: Neel Jani. Since the beginning of the year, the Swiss driver has been preparing himself for the upcoming task and has already completed his first miles in a racing car at the Porsche test site in Weissach. Commenting on his engagement, Jani said: "The technical and driving challenges are great, and the strong competition in Formula E has a considerable experience advantage. We have a lot of work ahead of us."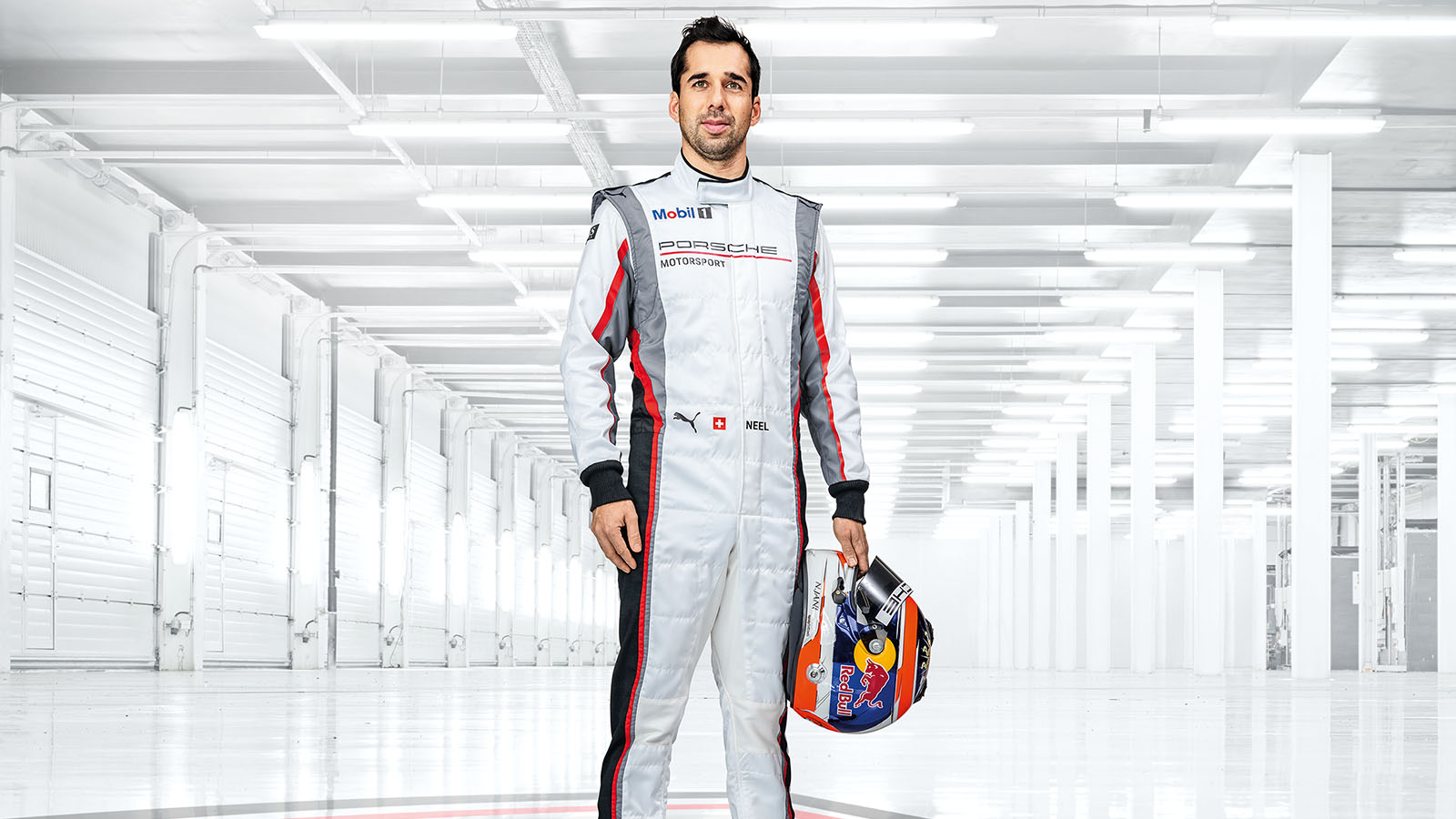 While we are still finalizing the selection of our second driver, we have entrusted Brendon Hartley as a test driver for the Formula E team. As a two-time FIA long-distance world champion and Le Mans winner with Porsche, the 29-year-old New Zealander brings valuable experience to the preparatory phase, especially due to his participation in Formula 1 in 2017 and 2018.

Looking Ahead
We at Porsche look forward to Formula E and the challenges it brings and invite all fans to be a part of this journey. Impressions, insights, and information about Porsche in Formula E can be found here and now also on the new Instagram channel, @porsche.formulae