Anita Oh's Weekend with the Porsche Macan S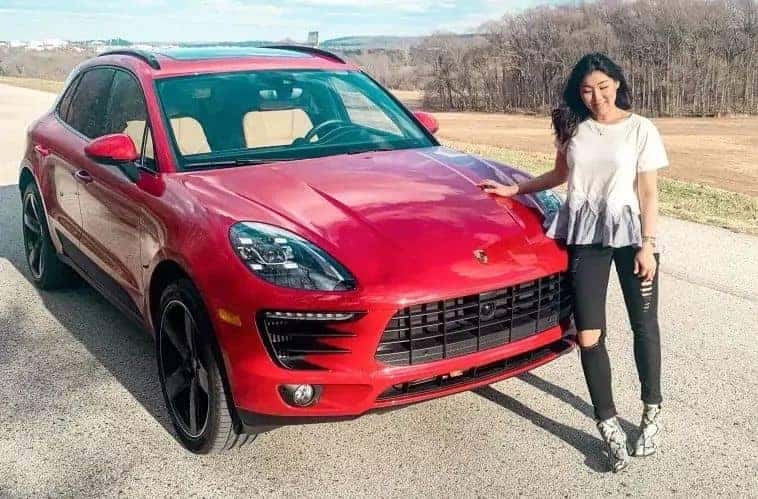 This past weekend, Philadelphia's own Anita Oh had the chance to test drive the Porsche Macan S. After feeling the Porsche experience with the luxury SUV, she had plenty to brag about on her popular blog, "Oh, Anita." Here are Anita's three favorite things she wrote about the Macan S in her blog post:
1. Safety Features — Even though no feature can be a replacement for being a safe driver, it's nice to have the added security of safety features backing you up. The Macan's sensors alert you to any object around the vehicle when driving and parking. As a city driver, this is incredibly useful when there are jaywalkers or when parallel parking. I also love the auto-correct feature; if you're veering too far out of your lane, the Macan will correct your steering. You can also see your alignment on the dashboard through Lane Keep Assist, which lights up green when you're correctly aligned in your lane or lights up yellow on the side that you're drifting too much toward. If you've ever driven on Lincoln Drive in Philadelphia, you know it's like Mario Kart — and this was such a helpful feature. It also makes sure you are aware of your blind spots by lighting up in the side mirror when you are trying to merge. Anne Rogers, one of Porsche Conshohocken's brand ambassadors, told me that as a mother, her children's safety takes top priority. She said this car would be a top contender, because if the airbags go off, the car becomes a giant marshmallow and protects the precious passengers inside.
2. Handling — This crossover, a sports car at heart, boasts a maximum 340-hp twin-turbo V-6 and all-wheel drive. You can definitely tell that its suspension is incredible; it's a quiet and smooth experience. If you've driven through Philadelphia before, you know the street conditions practically require a car made out of vibranium. I currently drive another German compact sedan, and I've previously lost two tires in one day from hitting massive, unavoidable craters in the street. However, the Macan S had no trouble driving through all sorts of conditions.
3. Thoughtful Details — One of the qualities I value most is thoughtfulness, and Porsche has been incredibly thoughtful in its design. The Macan provides not only a navigation system in its expanded 10.9-inch HD touchscreen but also a view of the map and direction cues right on your dashboard, which can be less of a distraction while driving. I also love natural light, and this car offers a panoramic sunroof to soak in wonderful views. Beyond that, I noticed small details that can only be attributed to designers who really know how and care to create the most ideal driving experience. For example, the dials on the steering wheel that control volume or allow you to switch through virtual panes are slanted slightly to align with the angle of your thumbs. If you have multiple drivers, you can also direct the car to memorize settings for Driver 1 and Driver 2 (seats, mirrors, and steering wheel). Also, I love heated seats but this one comes with a cooling ventilation feature as well for the summer.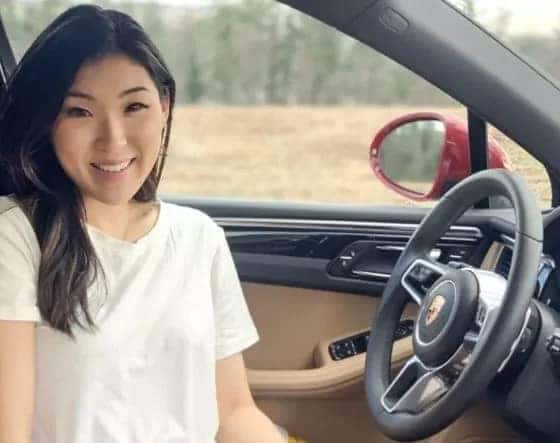 Overall Verdict: The Macan S is the perfect compact luxury SUV for city driving and parking, and its endless features make it even more lovable. It took a lot of willpower to force myself to give the keys back! I can honestly say this was one of my favorite driving experiences so far and that when I am ready to transition to an SUV, the Macan S will make the short list.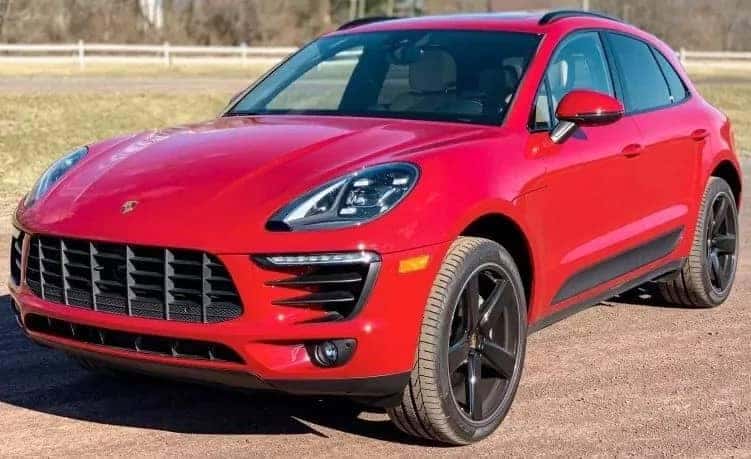 Courtesy of Anita Oh's blog post, which you can read in full here.