A Special 911 Speedster Restoration Project
When the professionals from Porsche Conshohocken are on the job, you can be assured that the results will be exemplary. That was the case with this Porsche 911 Speedster that needed to be restored into top-tier condition.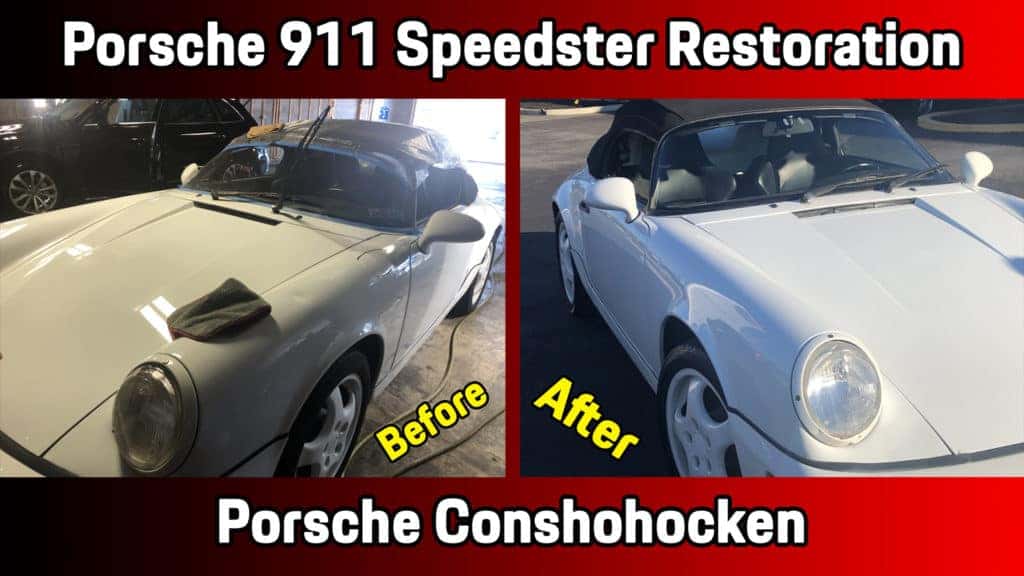 This Speedster came to Porsche Conshohocken in September 2018 in desperate need of many, many repairs. Not only did the vehicle contain a seized engine, but its suspension, electrical, and brake systems were also in disarray. Here were some of the items that desperately needed attention:
Brake lines and pads and rotors were in dire need of replacement
Rear axle boots were torn and leaking
Clutch pedal would go all the way to the floor
Third brake light assembly was broken
Overdue for state and emission inspection
Dash gauges would not work due to rodent damage to wire harness behind the dash
Window replacement because it came apart from the regulator falling into the door
It was evident that the vehicle came to Porsche Conshohocken in pretty bad condition and disrepair.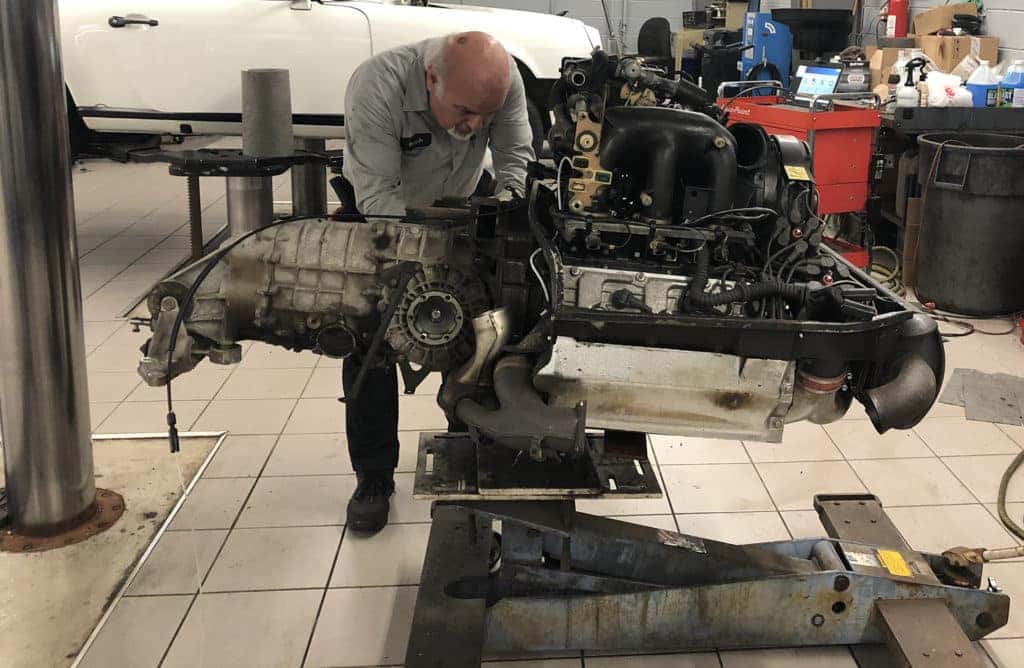 The journey began with our own Porsche Technician Ralph Destefano (pictured in the above photo) removing the engine from the vehicle removing all the accessories and sending it to the machine shop. While at the machine shop, the short block was then disassembled even further still. It took several months for the machine shop to complete the engine rebuild. Once this was completed, the working engine was brought back to us and Ralph began the painstaking job of putting this jigsaw puzzle back together.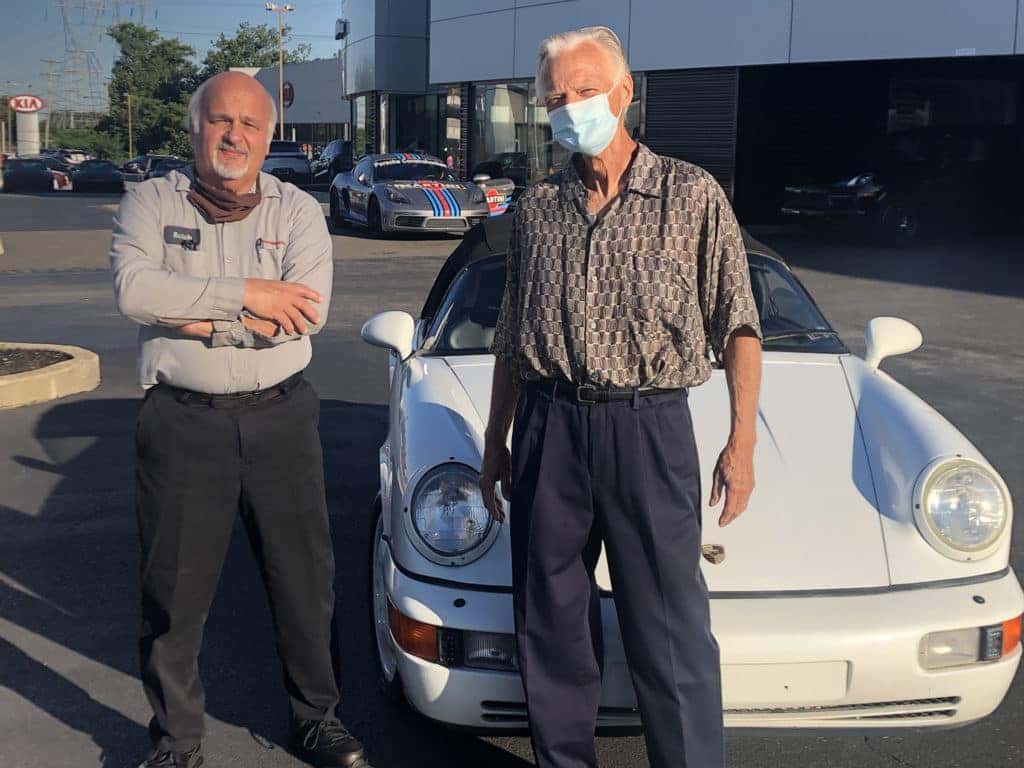 Once the engine was fully put back together, the vehicle was brought back into the shop where both the engine and the car were married back together. At this point, the vehicle had been at Porsche Conshohocken for over a year! Those involved in the restoration project noted that it was a great feeling to see the original engine back in the car. Then, the rest of the vehicle repairs had to be completed, from the brake system and onwards. At this point, it took another year and half to get it completed.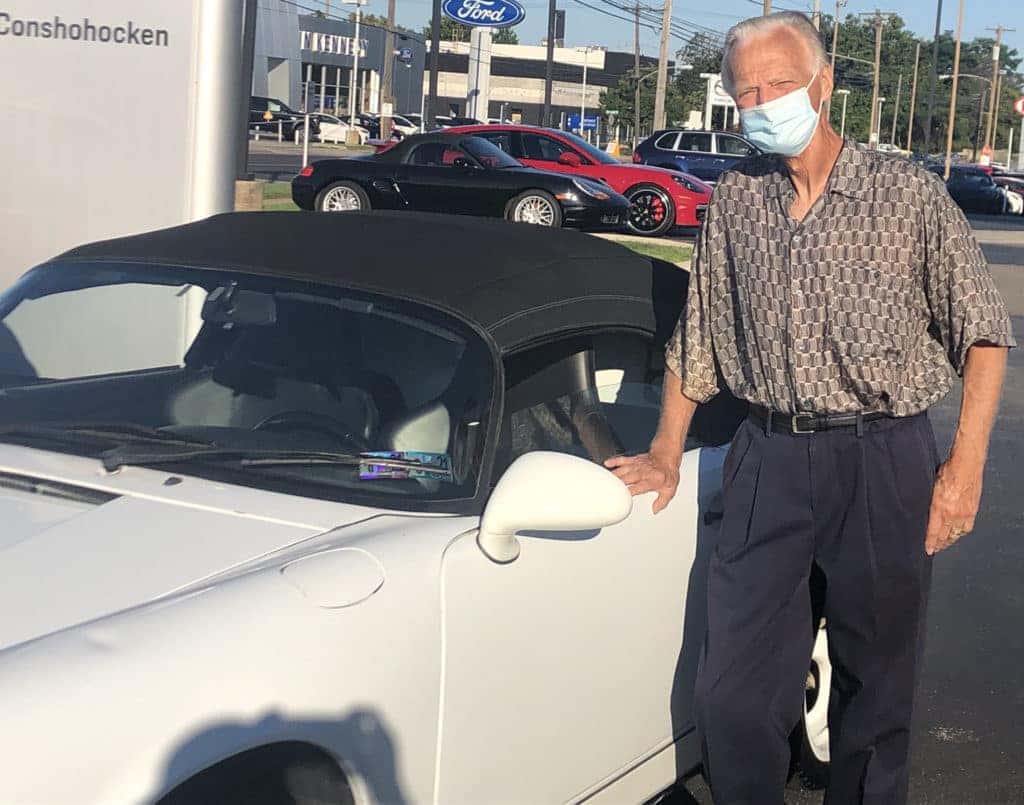 The client is the only owner to the vehicle; the reason for he wanted to restore the Speedster is because he wants to leave for his daughter. He noted that there will only be two things left to do — have the interior seats redone and a new stereo system installed for her convenience.
"The customer is so happy on how it came out, and loves to drive it all the time," says Porsche Conshohocken Service Manager Javier Gonzalez, "this has been a great Porsche story."